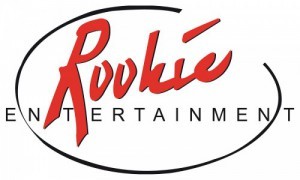 Rookie Entertainment is the student training company for both Media and Entertainment Management (MEM) as well as International Music Management (IMM) students of INHolland University of Applied Sciences in Haarlem.
The company was founded in 1997 in order to allow students in the creative sector the opportunity to gain experience in the industry in a comfortable learning environment and under professional guidance.
Every half year, the old 'rookies' make way for a brand new group of students who, in turn, make use of the knowledge and expertise of the previous Rookie groups in order to come up with new, innovative ideas. This makes Rookie an ever-growing, refreshing and contemporary organization, entirely run by students. This unique combination of factors allows us to offer our clients great multimedia products and management services for the lowest prices.
During his time at Rookie, Yat functioned as the Financial, Marketing and Creative manager of RMI, as well as the manager of the Artist Management SBUs.